Ever watch a dog eat its dinner?
A dog gobbles up his food quick as can be. One minute the dish is down, the next moment it's all scarfed up.
Dogs eat this way because they evolved to compete with other dogs. They evolved to get as much food as quickly as possible before the next dog got it and left nothing.
Today, our family pet dog doesn't need to eat fast. He can enjoy his meal slowly. He can savor it.
But dogs still have their instinctual programming to eat as quickly as they can.
It's sad in a way. I wish ol' Bowser would just taste his food. But his programming doesn't allow him to take his time.
What if you and I are just as conditioned? And what if we are conditioned sexually by nature to have poor sex, quick sex, and to become unhappy with our partners and endlessly dissatisfied?
What if…
We evolved to have sex a certain way…which today doesn't make us happy or satisfied
So that brings me to today's topic which is quite an interesting one.
And I have to thank Len for coming up with the "1000 vaginas syndrome" for the problem of porn use and the fact that excessive novelty today can desensitize us.
Our cellphones, our computers, can cause us to have problems getting hard and staying hard.
Even this photo can cause a little more desensitization. I'd advise you to defocus your eyes or look past it. Not let yourself get too "into it"…if you are recovering from erectile issues…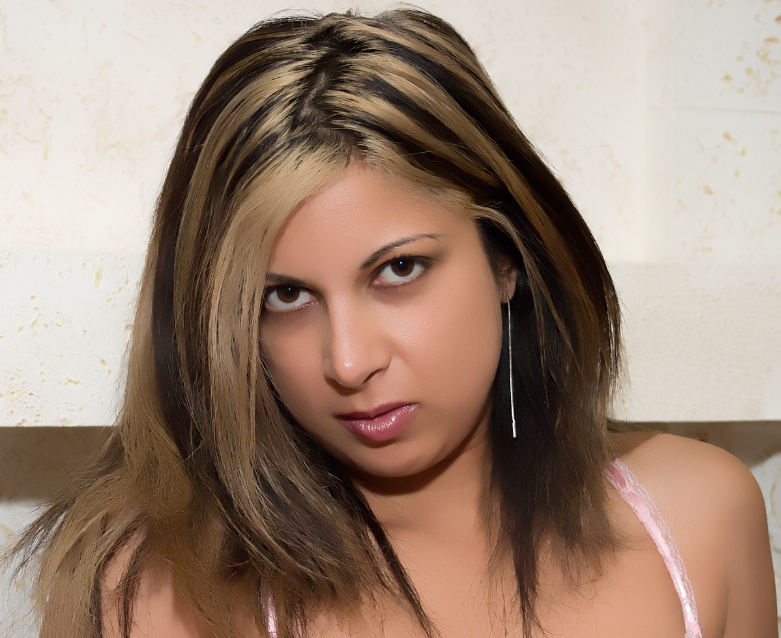 Here's the full story.
Len realized after reading a recent article here that porn was causing ED and other problems and he has quit porn and masturbation for a bit.
Well, hopefully porn quitting is forever. Masturbation is fine in limited doses as long as there isn't porn in there.
I thought I'd talk about a part of this that is key to recovery, and that is, avoiding triggers like Facebook and Youtube and Craigslist and dating sites.
It's the quest for new bodies, new positions, new women, new situations that is so desensitizing
A lot of guys think it's the porn itself, but that is only part of what is so crippling for guys' brains and penises.
The other part of it is novelty. New this, new that. New girls.
And the reason is that we are designed in our "reptile brain" to become more excited and turned on by a new woman.
Here's the scenario. Thor Caveboy spends his days and nights with Thorette, the Cavegirl.
They sleep together, eat together, hold each other and then it's penis-in-vagina time for a quick bit of horizontal action. Thor ejaculates into Thorette and rolls over onto a matt of grass in the floor of the cave and goes to sleep.
One day, Thor is scouting out a new area to hunt some delicious looking rabbits, when he hears an intriguing sound. He sees this very young, fertile female in a clearing. He gets hard seeing her, and she sees him and figures, hey why not, try out a little Thor action.
(Women are designed to take these opportunities also…they can get pregnant by a big virile man like Thor, and have their life partner bring up the baby without knowing it isn't his…well, this presents an advantage to a girl genetically because she might create a genetically superior baby girl or boy with Thor's genes…)
So now, Thor and this new girl go at it. Thor zips up his cavepants and continues on his way, and the girl continues on her way.
This is why men are designed to get hard and be able to come so fast.
Remember the dog eating his dinner?
And it's also why men are designed to find novel women appealing. So men can take advantage of these opportunities at the drop of a hat.
A quick sidenote about how women are designed…
Women on the other hand are designed to get wet and get turned on over a period of time, in order to bond better with their men.
BUT, research shows, interestingly enough, that women get wet involuntarily even when they see pix or videos of sex, any sex, such as that between animals, or sex between adults that aren't consenting. Weird but true.
Women do this as involuntarily as anything else, they are not turned on consciously but their bodies lubricate their vaginas to protect them in event they are made to have sex.
We are all designed a certain way. By being conscious of that design, we can have a much happier life than if we just follow our natural instincts. That is one of the primary themes that we talk about here.
In fact, a guy who is having "normal type" sex with a girl for a long time will often grow bored with his girl. A new girl, well that's entirely different.
The new girl can stimulate the guy in a new way.
It works this way because
Nature wants you to get girls pregnant, not to be happy
We're designed to see an opportunity and take it, right then and there. And that is why we are designed to get stimulated when a novel female is around.
But today's Internet produces 1000 vaginas, or 1000 naked girls, in a parade of novelty. It's like a constant parade of cake and candy and cookies to a diabetic. Or syringe after syringe of concentrated heroin to the addict. You get the picture.
And that's how it is with porn. 1000 vaginas describes it perfectly, but it doesn't have to be vaginas.
Let me be very clear.
Even surfing fully clothed pix of women on "legit" dating sites, or Craigslist personals, can cause ED problems
That's because even surfing fully clothed pix of women on a "legit" dating site can be very desensitizing. After you've recovered from your erection problems, you'll notice that surfing novel females online hits you pretty hard.
It makes your dick softer.
It makes you feel less satisfied about your partner.
It makes you feel less satisfied with your life.
Surfing novel females, even fully clothed, is just as bad as porn in many ways.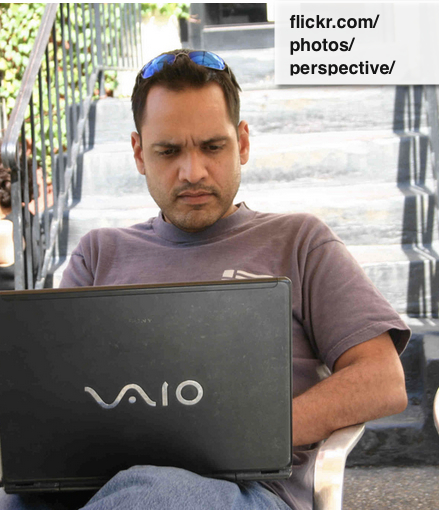 The "one girl after the other" thing gets our heart beating faster, our blood pressure up, our penis slightly harder, and worse is it desensitizes our brains just a little more with each girl's picture.
So if you are having problems getting an erection, or maintaining one, or problems with ejaculation, or not being very hard, or going soft when you don't want to…you are very smart if you eliminate all this:
No dating site pix
No surfing Youtube
No Facebook except for posting a quick message now and then
No looking at pix your male friends forward to you of nude women
No Craigslist personals
This will help your recovery quicker than anything else.
And if you haven't done so, you can today register for this eye opening webinar "From Dead Down There to Raging Confidence.) Click here to attend the webinar
And please leave your experiences here — put a comment or question below.
warmly